2nd Annual 'A Night In Jerez' – Sherry Tastings, Food Pairings, & Live Flamenco!
October 13, 2018 @ 6:00 am

-

9:00 pm

$70 – $90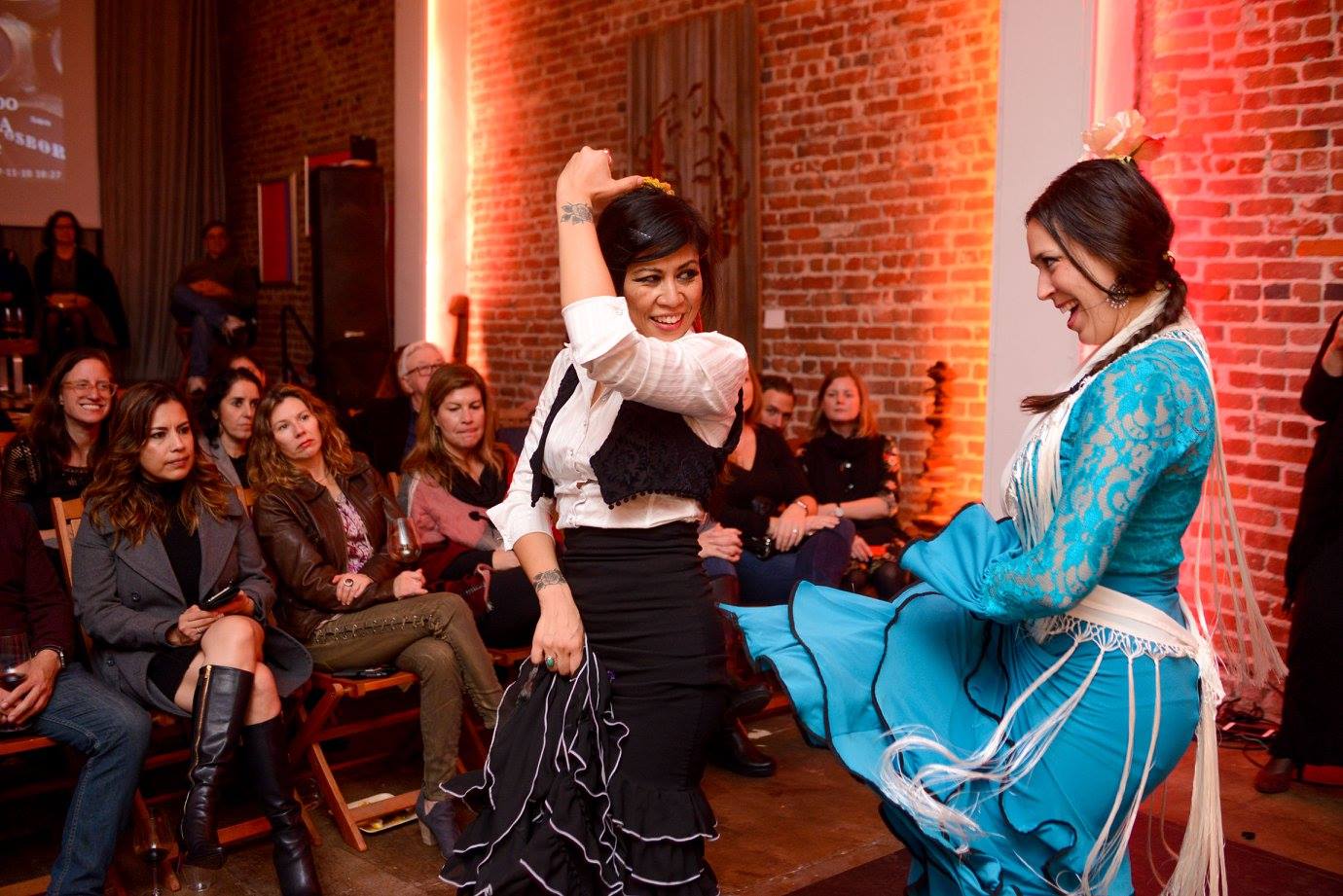 Celebrate International Sherry Week with La Marcha Tapas Bar!
Join us for the ultimate tasting event to celebrate and commemorate "A Night in Jerez," where the roots of traditional dance are deeply intertwined with its storied wine culture.
Guests will enjoy delicious tapas and paellas from Chef Sergio Monleón and Emily Sarlatte of La Marcha, sherry specialists pouring every glass, and live flamenco performances inspired by the sherries themselves by the "SOLERA" dance group.
When: Saturday, October 13
Where: Neyborly Poet's Corner, across the street from La Marcha Tapas Bar
Two ticket options are available and include food and beverage.
$90 per person
Entry to event at 6 p.m. and includes:
6-6:45 p.m. – Sherry Lecture plus priority food and beverage tasting
$70 per person
Entry to event at 7 p.m. plus food and beverage tasting
All guests will enjoy 11 different sherry wines at 4 different tasting stations dedicated to sherry education. Each station will highlight different sherry aging processes, including a final station featuring sweet sherries.
To complement these extraordinary wines, the chefs of La Marcha will offer a beautiful buffet of small bites and tapas, complete with suggested pairings, designed to please the palate. Meat and vegetarian paellas will be served at 7:30 p.m., and live music and performances begin at 8:00 p.m.
The Sherry Education Stations
Biologically aged station
– Tío Pepe Fino
– La Guita Manzanilla en Rama
– La Kika Manzanilla Pasada
Biologically/Oxidatively aged station
– Lustao Almacenista Amontillado del Puerto
– Cruz Vieja Palo Cortado
– Williams & Humbert Dos Cortado VOS
Oxidatively aged station
– Lustao Eugenia Emperatriz Oloroso
– Tradición Oloroso VORS
Sweet sherry station
– Lustao East India Solera
– Cruz del Mar Moscatel Pasas
– Gonzales Byass Noé Pedro Ximénez VORS
This is a standing cocktail event with limited seating. Additional alcoholic beverages will be available for purchase.